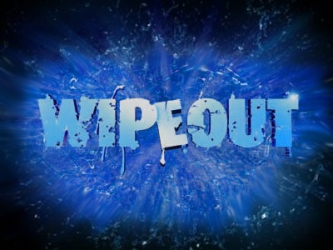 So you want to be a contestant on Wipeout? Here is a little behind the scenes on the show. In late August of 2010 I interviewed Patti Negri who was a contestant for Season 3 of Wipeout. She gives us the lowdown on the Big Balls.
Seven: What was the casting like? What was the process?
Patti: It was really organized as "big casting calls" go. Not too long of a wait. Set appointment times. Nice staff & casting people. They get an A+ for everything involved! We did have to fill out about 30 pages of background information – but that is how ALL shows are now with security issues, etc.
Seven: Did they seem more interested in people that would make good TV or people that could finish the course in record time?
Patti: They definitely want people who will make good TV over finishing the course (though I am sure they want those too of course – but they probably KNOW that those people will audition). It is all about your personality and your angle or gimmick. The first and most important thing they want you to do on camera is your "battle cry" and what nickname you will go by! There is no physical testing at all. You DO have to go through a full medical exam with a doctor once you are picked – including drug testing.
Seven: How many people were at the audition?
Patti: There were about 6 people ahead of me and a steady stream of people coming in and leaving. The auditions were REALLY well organized so it moved really fast and was fun. They were very respectful of us and our time – which doesn't always happen on auditions.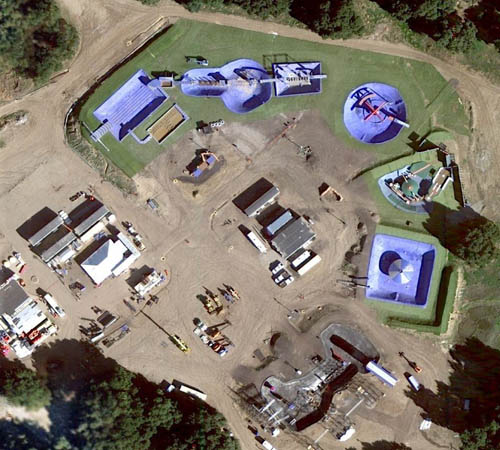 Seven: What were the months this happened? When was the casting call and when did you run the course?
Patti: I auditioned in Nov of 2009 I think (cant remember exactly). They called me in early January 2010 and set up my physical, etc. We shot in late January 2010 when it was really, REALLY cold and rainy. I think we were one of the last few episodes taped for season 3.
Seven: So what did you do during your audition that made you stand out?
Patti: At the audition they ask you what your "nickname" will be and they have you do your battle cry. What made me stand out is that I told them I am a witch (nickname Witchy Woman for the show) and that I would call in the powers of the universe and mother nature to help me do the course. Then I did a big, loud and very committed chant and magical incantation. Left them speechless. When they called to move me forward in the process (medical testing, etc) they said they had never had a witch or someone do a spell before. They want high energy, 150% commitment and originality.
Seven: So you arrive to the set in January. What's the process? Do you walk the course? Do you get prepped in safety procedures?
Patti: The first thing they do is put you in our big group trailer and explain the basics. I think the only real safety procedures they talked about were that we HAVE to wear huge ankle braces they supply and wearing wet suits were our choice for the qualifier round. Then they took us out and showed us the course in person and explained the obstacles (gulp!) Of course they DIDN'T tell us about the surprise paint or foam that would hit us on most of the obstacles. They took the group photo and we went back to trailer.

3rd from the left is Patti

They started taking us out for our individual interviews and then back to the trailer until your turn to do the course. They had "protein" breakfast for us and brought us a healthy lunch and they took us one at a time to the course. Very tense waiting.

When we were all done we waited for our scores and told which of us had the qualifying times to move to next round. Those of us who didn't went home. It was still a very full day. We got there around 6 AM and didn't leave until mid/late afternoon – and we were the EARLY dis-qualifiers. I can imagine how long a day for the ones that make it to the Wipeout Zone! A great day all around – even if I had to get up at 4 AM and leave before 5 AM to get there.
Seven: You did your interview with Jill. Is she as nice as she seems in person?
Patti: Yes, she is very nice – though the rain really WAS getting to everybody (crew, cast, contestants!) Since I was a witch, she asked me to do a love spell for John Henson. Which I did on tape. And… thank you very much… since then he has gotten married to a GREAT girl! They did not air that part. I am sure because my episode aired well after he got married and they like to keep a sense of timeliness.
Seven: Did you meet the Johns? Are the Johns even on set at that point or do they do their part later?
Patti: The Johns were not there while I was there. I think they come later in the day for the finals. I do know John Henson a little bit. He is a neighbor and a truly great guy. He had no idea that I applied or got on his show. He called me the night before my taping about a completely different subject and I told him I was doing Wipeout the next day. He couldn't believe it and thought I was crazy! I asked for any pointers and he said something REALLY funny (cant remember what – but pertaining to "good luck, you will need it!"). He texted me while on set and sympathized over the horrible weather we had to compete in. It was sweet.
Seven: What were the other contestants like?
Patti: Since this was the first "all girls" episode – we were REALLY supportive of each other – cheered when each girl came back. You are not allowed to see or watch when the other contestants are doing their run (nor can you talk about it when you get back – or give away the "secrets" of what happens out there).
Seven: Any super competitors with money on their mind or was it mostly people looking to have a good time and they MIGHT win the prize?
Patti: Yes, of course I think people wanted to win and win the money/prize – so they "gave it their all" when on the course – but in the trailer it was one for all and all for one!
Seven: Ok. Now the questions everyone wants to know about. The pain—errr– I mean the course. I understand you made it through the qualifier but were not in the top 12. What were the elements in your qualifier and what can you tell us about them? Are they quite soft or when you whack your face on them or does it hurt?
Patti: Soft? ….. SOFT??? hahaha – they were anything but soft! They really were heavy pieces of metal, very lightly padded and covered with bright color vinyl. The vinyl was very slippery (especially in the rain) so even when you were running on flat surfaces to get to the next obstacle you had to fight to keep from falling off the bridge (or whatever). Think of the swinging bars like getting hit in the face by the hard bench seat of an old 66 Ford Truck. That about sums it up!

The first obstacle I had to do was the tipping pedestal things (can't remember their name right now) I really didn't know it tipped when you landed on the end of it – so I hit the water on the second column. I had to climb up and do the second set – again hitting the water – just not as fast this time. Even the ladder to climb back up is hard to climb since you are in shock from hitting the icy water for the first time moments before.

Patti vs The Tipping Pedestal Things

Then it was the sucker punch wall – where the "squirting your face with paint" was unexpected – so you are pretty much blind when you try to cross that wall. Then you get your first trip into the mud. It is cold, gritty, rocky, thick and the weirdest thing I have ever been in in my life!

Then on to the big balls. They are really big, high and scary in person. I didn't wait to be "motivated" by the motivator so I just went for it. Made it through two balls before hitting the water I think.

Patti and the Big Balls

Then I had to swim and climb up to the swinging bars / trampoline thing. That was the scariest thing in the world – not to mention they spray you with foam as you climb up to it so you are (again) blind! That's where there are huge metal swinging bars with trampolines in between you are supposed to use to jump over the bars. I took a nose dive on that one pretty fast I think.

Lots of swimming in icy water when you get knocked in since you have to make it across each pool.

I made it to the red finish circle in about 8 and a half minutes. They give you up to 10 minutes to make it. If you don't make it in 10 they stop you. I think everyone made it that day! Fun times.
Seven: So there you are; cold, wet, and battered. They take your picture on the red circle and then cart you back to the trailer? Are there showers for you to use?
Patti: Yes, there ARE showers. Little trailers with showers (everything is trailers out there – we are in the middle of nowhere!) Sadly, considering it was freezing, the hot water was sparse. At best you got moments of warm or lukewarm to cold then back to warm again. But, the funniest and roughest part is, since they are trailers, there is very little water pressure. You have mud, grit, dirt, sand, rocks, foam and gunk in every part of your being and every orifice! Just trying to get your tennis shoes and clothes rinsed off, let alone your hair and body, is kind of an exercise in futility. Almost as hard as the course… okay, maybe not anywhere NEAR that hard.
Seven: Do they advise you bring a change of clothes? Heh heh.
Patti: Yes, I do think they advised you to bring a change of clothes for your drive home!
Seven: Do you get any compensation for just being a contestant (like union rate pay). Did you receive any souvenirs? A t-shirt or something that says "Smacked in the face by big balls"? Perhaps a Wipeout certificate? A video of your complete run? DVD of the show? Anything?
Patti: Nope. You are the one person who gets $50,000 or you go home with nothing. No compensation, no certificate, no ball cap, tee shirt or anything. (They are missing out on a BIG marketing possibility there!) You CAN buy photos of yourself which are made available to you the day your show airs. Pricey – $25 per 8 x 10 (smallest size avail) per picture – but you can also download low resolution pictures for $5 each. I, of course, bought them all for that. I am sure most people do. You work that hard to get on a show, you want photos of it!
Seven: Sounds like a fun *cough*painfull*cough* time. Thanks for doing the interview.
If after reading that you still want to be a contestant on Wipeout, visit abc.go.com/site/casting and follow their directions. Good luck. Let me know how it goes.
---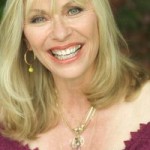 About Patti Negri: Los Angeles born and raised, Patti has been involved in interactive entertainment as long as she can remember. She has a production company called Brain Brew Entertainment. As a performer Patti has enjoyed numerous stage, film, and television roles, and has had the honor of working with such actors as Martin Sheen, Burt Reynolds, Jon Voight, Chevy Chase and Sylvester Stallone. She has danced with Gregory Hines, choreographed for David Hasselhoff and entertained famous celebrities on scavenger hunts, photo safari's and toga murder mysteries across the Greek Islands. Her background includes improv and sketch comedy – performing at the top LA comedy clubs and touring nationally. Recently she has been heard on national radio doing seances for Adam Corolla on 97.1 FREEFM and Sirius Radio's FACTION with Jason Ellis. Patti can also be seen performing with her pup Dora on the Emmy award winning Dogumentary "A Point of View" and the film "Paint Job". Patti has two upcoming episodes of Pit Boss airing this month on Animal Planet and just finished shooting the upcoming "Halloween episode" of Private Chefs of Beverly Hills on the Food Network.
A big believer in thinking globally and acting locally, Patti is committed to helping her planet from the ground up. She is a community activist, is president of her local neighborhood association. She has also been a spokesperson for the CDC (Center for Disease Control) on a national consumer health information campaign for DES exposure and is president of the board of directors of DES Action, a national, non-profit organization that provides research, education and support for DES-exposed individuals and their families. www.desaction.com. Patti lives blissfully in the Hollywood Hills with her drummer husband Kerry Crutchfield — www.hollywooddrumshow.com.
---