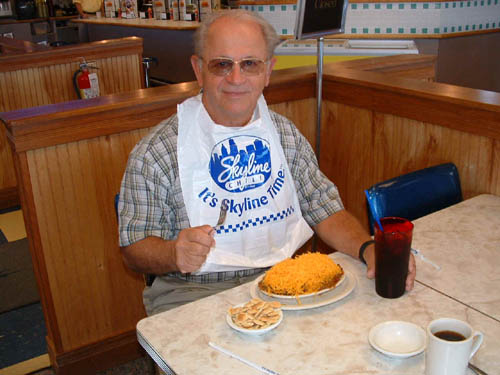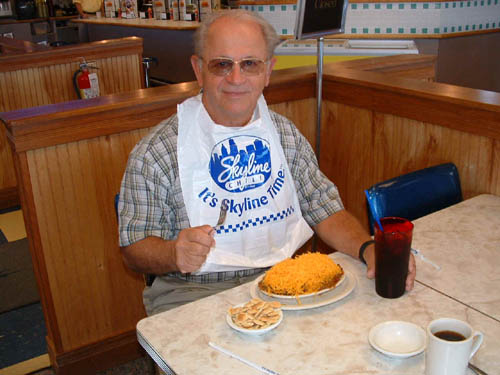 I wanted chili tonight for dinner but I had never made chili from scratch. I whipped up a pot of this and liked it so much I thought I'd write the recipe down.
2 cans Pinto Beans
2 cans Navy Beans
1 Can Kidney Beans
1 pound beef
2 red onions
1 jalapeño pepper
2 large cans diced tomato
1 green pepper
2 T. corn meal
1 T. flour
5 T. chilli powder
1 T. cumin
1/4 cup dried onion
2 T. dried garlic
2 T. powered beef bullion
1 T dried red pepper
some salt
a few dashes of Tabasco
I put it together the regular way. Brown the beef, drain it. Cut up the onions and other stuff and add that to the beef. A few dashes of Tabasco, cook for a bit. Add the rest of the stuff and cook it for a few hours. Pretty simple.
I like using a little dried onion because I think it ads a bit of kick. You can do without it. The salt can be omitted as well depending on the beef bullion (some contains a fair amount of salt).
Dump the mess in a bowl, top it with cheese if you like, eat.
So there you go. If you try it let me know what you think.
P.S. I don't know who the guy eating chili is. I just found it on google and thought it was funny.