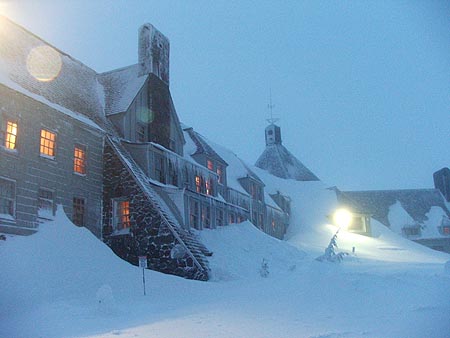 January 2006 I stayed at the Timberline Lodge in Oregon. This is the hotel featured in Stanley Kubrick film The Shining. Ok, so the outside of the hotel was in the film, the inside was really a set based in part on The Ahwahnee Hotel in Yosemite National Park in California. (Check out some of these pictures. Can't you see Jack typing away in the Great Lounge?)
Of course if you've been to Timberline and watched the movie you'll notice some of the outside hotel shots are the Timberline while others are someplace else.
Anyway, the Timberline is far more rustic inside than the hotel in the movie. Here's a few shots from the trip.