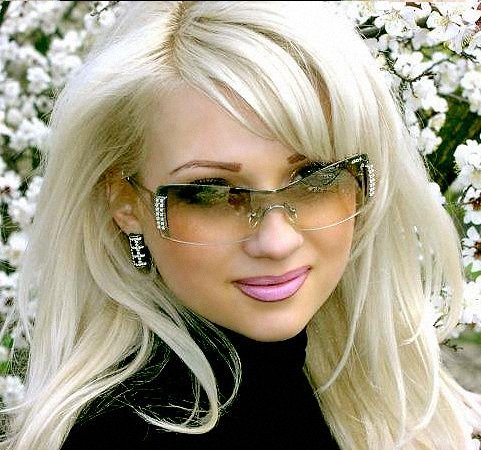 Yes. It is true. I'm in love.
In love with a Russian girl I met on the Internet named Natalja.
Ok. I lied. I think my new sweetie is really a dude in Nigeria, but the emails are fun.
It all started simple enough. I've been doing some fine tuning on a spamfilter at work. As I'm verifying hundreds of spam I often get bored and read a few. Some remind me of beat poetry…
Before she left she brought him another Pepsi, a box of Ritz crackers, sardines, cheese.

I have studded tires, Paul, and at my place in the hills I keep a set of 10X tire chains. I may not know whats going to happen to Misery, but I know whats going to happen to me.

He knew everything about Tony but his name, which he later plucked from a telephone book. Before she left she brought him another Pepsi, a box of Ritz crackers, sardines, cheese.
Yeah man. I dig. I dig you Daddy-O.
My favourite at the moment are for the Penis Enlarge Patch. The subject just says (RE:) and there is a product claim and a URL. Their claims start simple enough but lately I'm been seeing some pretty funny ones. Here's a few (remember, these are all real spam)
Penis Enlarge Patch works for men of any size. Simply make it big or just bigger.
Are you looking for an effective, cheap, and simple way to enlarge your penis? Penis Enlarge Patch is just for you.
Penis Enlarge Patch. Very short-term results.
It's hard to admit that you are average, but with Penis Enlarge Patch you don't have to.
With Penis Enlarge Patch you will have great success with women.
With Penis Enlarge Patch you can unfasten your belt proudly.
With Penis Enlarge Patch your penis will not be afraid to look out.
With Penis Enlarge Patch your cock will reach your bellybutton with no problem.
With Penis Enlarge Patch all your underwear will be too tight for you.
Penis Enlarge Patch can change your Asian size to a Black size.
With Penis Enlarge Patch your bath tub will be too small for your penis.
Do you want your dick to be in million of womens screensavers? Try Penis Enlarge Patch...and my personal favourite..
With Penis Enlarge Patch your penis can link the two Americas.
Zowie. That would be a pretty big penis! If the penis patch really worked we wouldn't have to worry about global warming but penis… EVERYWHERE! There would be penis as far as the eye could see! Penis land bridges, screensavers, special penis bathtubs. Crazy.Wait,. I was going to tell you about my new Russian girlfriend.
So as I'm reading spamerific beat poetry and a future world of giant penis I stumble on this little gem..
Hire,
i am here sitting in the internet caffe. Found your email and decided to write. I might be cominga to youra placea in 14 days, so I decided to email you. May be we can meet? I am 25 y.o. girl. I have a picture if you want. No need to reply here as this is not my email. Write me at xxxxxx@xxxxx.info
Normally I delete these right away but I started wondering what the end scam was. I sort of figure a few email get passed back and forth, the "girl" sends some pictures, she wants to meet the target but doesn't have enough money. The target sends her some money and the "girl" vanishes.I mean, what other point would there be to such a foolish email?
Of course I set up a new email address on yahoo.com and I send a reply.
-Thu May 24, 2007
Hire,
Yousa sound likea me and you for get along. Please to comea to me home for happy good time with caffe and soup.
Sunday I get a reply.
-Sun May 27, 2007:
Hi my new friend
Im glad to see that you have decided to reply,I see it is very short letter.
It is all right because you are astonished to get my letter. I want you to know that I have only good intentions and I have not any secrets.

The thing is that I will work in your country for three months or so and I would like to meet a nice man to fall in love or just be closest friends.

I don't want to live in Russia because I have not any chances here, it is hardly possible to explain from first time but I want you to know my plans. I will work in any shop, bar or restaurant the agency that i am going through will suggest me some locations. It will be my choice in the end as to what option to go for. So I will have a simple work till I improve my English. And I can choose any town of your area,agency will only help me to get a visa and all travel documents + some suggested placed to work in.

My best friend last year met the man from the USA when she worked there for three months, too. She had two jobs. From morning till 4 pm she worked in amusement park and after it she worked as a waitress in some bar till midnight. She was very tired of course but made very good money there. It is special programm for young people who wants to work abroad and I think it is the right way for me,
I am lost here,and I think that I look pretty enough to find a better place .I want to repeat the same way,it is only my chance to meet a nice man.I want to work in USA or in Europe or any nice country. I am full of plans and different dreams and I want to share my life with good man because I'm also full of love and tenderness,I know that I am not so beautiful like Hollywood Princess but I do hope to meet my Prince and I am sure he will be not be disappoined to meet me in the real life! This is why I am going to go through the same way.

Well,I will close this letter and I do hope to get your reply. I will leave russia in two weeks or so (I can't tell you everything exactly right now) and I would like tobe sure that I have the man who waits for me there. I will work all day and I want to find a man to spend all free time together to get to know each other better.if you have any interest to meet me I will be more than happy to meet you too. I will tell you all details about me and my life if you like my pictures and want to meet me! please send picture of you too!!!

I write to you with my new mailbox xxxxx@mailgogle.info, please write letters now only on this mailbox.

I will wait your next letter.

Kiss you , Natalja (this is my name)!
---
She included this photo
I didn't happen to have a picture of myself handy so I did a google image search for "man" and picked the first picture that made me giggle. I reply..
-Tue May 29, 2007
Natalja,
Yes, this all sounds very interesting to not so much.

I find you pictures most sexy and look forward to many sexy time with you. I have include my sexy time picture for you too.

Please for write me again.
Bubba Joe
I don't know who that guy is but the shot couldn't have been more perfect for this.
I figured that would be the last I hear from my love Natalja but the next day, Wednesday, I receive this.
-Wed May 30, 2007
Hello my dear Bubba, thank you for your answer!

At first I think I have to say that I am new in internet and I have only good intentions. you should know that I am not very good writer in english, please be patient to read my messages and see many mistakes.

to be fair I don't know what you want to know about me,in principle I am usual girl.I think I should tell you about me, my interests,tastes and hobbies.I think I will tell you about things I want to know about you and you will know my future questions.

I am 25 years old,my birthday is May, 25th, 1981. I so much don't want to get older ,when I can see old women I am getting crazy to think that it is my future .I do all the best to keep my youth and I keep my body well.In spite of all difficultes here I am trying to be in good condition and I do a lot of exercises to be in good shape! I am about 172 cm tall (5.6) and my weight is about 56 kg. I've been told I look well enough ,and I think that all women have own beaty. I have never been married and I don`t have children. I have one youngest sisters and it is great problem for us because we have only two rooms flat.you can't imagine what does it mean to be born in small town in Russia,there are not any chances to live well,to get a good job.All young people leave towns to search great luck in big cities but nobody waits for them there. I want to leave Russia,I know it sounds ugly but I know that I will be lost here like many young girls before me. It is not place to grow children and have stable future.I want to meet my right man .

I think in future I can work as fitness trainer I have a certificate. My mother is my great problem too,she has a great dream to see me married and she wants to make me happy but I think it is only my business I am not a little child. She tells me every day that I should get married very soon…

To be fair I am not sure I am able to explain all in first message I want to say so much! I just want you to know that I am not afraid to work,I am fairly goal oriented and I am sure you will be not disappoined to meet me in real life.I am going to spend three months abroad to work in any good place,agency promises to help me because it is only the way I can leave Russia.I will have all documents to travel in a few days and i will travel to St.-Petersburg then,from St.-Petersburg I will travel to you and they ask me about name of the city i am going to work, if you don't mind to meet me please tell me the name of your city and nearest international airport! I will book my flight from St.-Petersburg!

I think it would be so great to meet my love and stay there forever.I know that it is not so easy like I think but I think it is possible that I meat my real love. I want to love and to be loved I want to build our own happiness,only me and my man there.

I don't smoke,I tried to smoke when I was younger. I may have a glass of red dry vine,sometimes it helps to relax. I try to take care of my body and face. I know it is all I have. My soul may have any itnterst for you later, I thinkso.I am not a little girl and I know that at first almost all men look at body ,legs and face.God created males such persons. Well,I think I am lost in my letter,I am not sure you understand my goals,please feel free to ask.

I live in Russia,town Olha, Lenina street 9, flat 37 ,it is near big city Irkutsk. My town is rather far from Moscow. Moscow is a capital of my country.

I want you to reply if you understand my mind,my intentions,my soul,if not please reply too, I will continue my searching. Well, I will close this letter,I think you are tired to read it.and If you think that I should write shorter letters please tell me.

I write from internet cafe in Irkutsk because there are not cafes and possibility to use internet in my small town,we have 4 digital phone number and we can't call abroad.Even to call in any big town here in Russia I have to order the call in advance.and I would like to say please don't worry if I keep silence sometimes I have no time to travel ,it is about 25 minutes by bus from my town till Irkutsk

Please tell me more about you,your tastes,likes and dislikes .also I have a few impotant questions do you like strong drinks too much? can you be very drunk? very ofthen? can you be rude with women? Well,I have to stop or I will write without ending.

Kiss you! see you later.

In my next e-mail I will write you more things about myself and more details about my trip and work.

I will miss you,
Natalja
---
Holy crap! YACK YACK YACK!
This time she includes a few more sexytime pictures.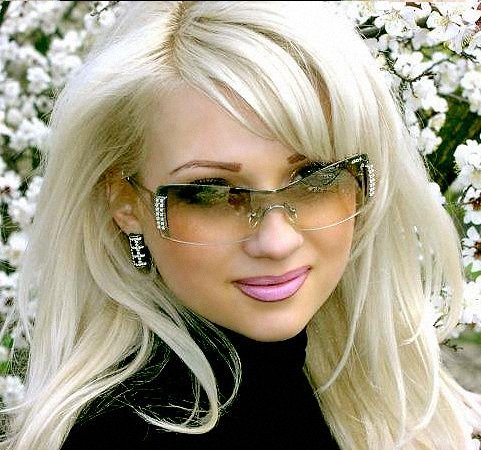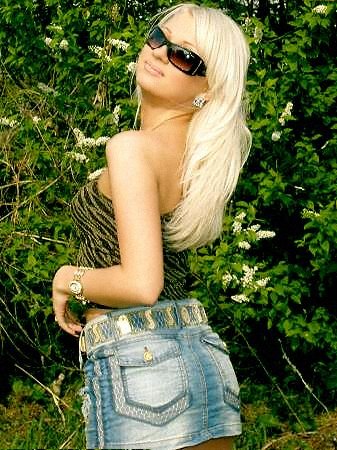 Personally, that girl/look is not really my type. She looks a bit like Paris Hilton and I want to kick her in the knees. I also have a formula; rhinestones + sunglasses = trouble.But love knows no bounds so I respond.
I want to take the stupidity of my reply up a notch but I also want a reply. I decide to include the point I have helped a girl move from Russia in the past.
-Wed May 30, 2007
Natalja my sweatiest,

it is good to hearing from you. You sounding like loving flower of my heart.

It funny you say you desire to be fitness trainer as I own gyms in America. I have girls who work for me are very much like fitness trainers but do private lessons for client. For you to come to me you can work for me too. Live becomes perfect.

Sometime we have travel for gym girls. I send to Las Vegas for conventions and sometime hotel in town for business men who traveling. You can work and see America!

My gym girls are very much clean and VERY sexytime.

Do you want ot work at gym with outhers? Trixie, Bambi and Summer are the girls who hire for me. I will talking to them tomorrow and show your sexytime pictures. They will want you too for sexy fun.

Can you dance? Do you know dance called Reverse Cowgirl? It very fun dance client businessmen like. I can teach you when you come.

No I do not drink to drunk. Not saying it never to happen. I treat all my gym girls with very much resepct and loving. I have one gym girl already from Russia. You and Sonjia will get alone well. She look like you. I help her come from Russia last year. She remind me so very much of you.

Please to send me more pictures of you.

I live in Seattle in America and the airport is call Sea-Tac.

Love you long time.

You loving Bubba joe
Sigh.. I'm in love. My online love affair continues..
Fri Jun 01, 2007
My honey ! it is me,can you believe I am in St.-Petersburg. I can't believe ,it was wonderful flight and they gave red vine in plane, wow, I have never tried such tasty one!!!!!

I went the bus up to the Subway from the airport .In Subway long went, it was so is delightful I was in travel agency today, but my documents are not ready yet, it will be ready tomorrow. I will go to travel agency again to get all info about my trip. And of course, when I will get it – I will send it to you!

It is such great city and it takes a few hours to travel from one end to other. I rented the flat for few days. People said to me some nice places in St.-Petersburg while he was Such a great city it is. I have no words to explain. you can't imagine how great St.-Petersburg is,to be fair I wouldn't like to live here, a lot of cars, people, voice and pollution. Ugly traffic and people with crazy eyes. When I get off plane in airport St.-Petersburg policeman asked about passport and he looked at me like I am any enemy, I think all people here are a little crazy at terrorism. Life here in St.-Petersburg is expensive. I was going through some shops today and it is much more expensive than in our town. Food and all the general things. It is the same country but different prices, what a great change. I think people living in St.-Petersburg are very cautious ,I think so. But I think that I have done my choice and to be fair I don't want to live here, it is not the city of my dreams.

you know I am not coward I am not afraid I know it is my chance to meet kind man .I do hope I am right. and I think you are too kind to make any bad things I feel it.

Well,I will close this letter ,please write as soon as possible!
see you soon! KISS . Great kiss from St.-Petersburg!!!!!!!!!
Natalja
---
She sent me some more sexytime pictures.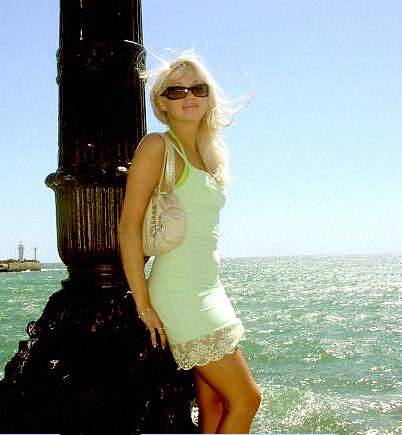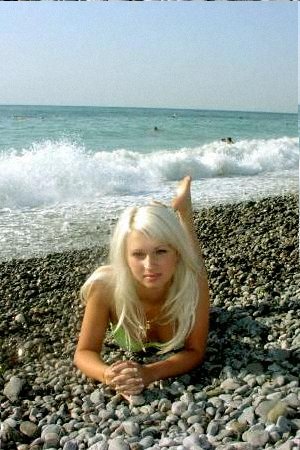 Wow. She made it. I am so happy for her. That is such great news. Wait until she hears MY good news.
-Fri Jun 01, 2007
Hello my Nataja,

Good news for you. I have good news to. I WIN ONE MILLION US DOLLARS!!!!!!

I go to Las Vegas for last weekend. Can you to believe I put one dollar in slot machine and win. Next thing I know I have one million dollars! I dont get all one million. Some need to spend for taxes. But at end of day I have very close to one million.

I can not believe. It took me 10 years to make my first million. I make my second million in only 30 seconds. Life is funny.

I might to fly to St. Petersburg and meet for dinner one night.

For now I go buy new video camera and get some of the gym girls over for sexytime video party at me house to celebrate. Do you like to make video like that? Some people too shy but I not. I think it fun. The girls think I need to make sexytime domian website. Would you like to help? Pictures are easier work than being gym girl.

Talk to you soon. Enjoy St. Petersburg.

Are you to coming to my town soon?

You loving Bubba joe.
Did you catch that? I sent that email on Friday. The email before this was sent on Wednesday. So what weekend did I win in Vegas?Let's see if she catches on.
-Sat Jun 02, 2007
Hello my dear Bubba!
it is me again and I want you to know that you can't imagine how happy I am. I have a schedule of my flight.you can't imagine how much crazy St.-Petersburgis. It is great fear to live here I think so! Our small town is more friendly. well,about our business, I tasted my blood, such rule for foreign visitors wanting to visit your country! Thanks God, I am in good health, all of my tests are all right, I only need some vitamins I think it is the bad foods and long winters problem. I have to eat much more fruits and vegetables. The doctor said! well,here is all info ,I do hope we will together in a few days! Info from agency!

INFORMATION MY FLIGHT FOR YOU !

Scandinavian Airlines
SK 737 Pulkovo (LED), St Petersburg, Russia
Terminal 2 14:25

Copenhagen (CPH), Copenhagen, Denmark
Terminal 3 14:30

Scandinavian Airlines
SK 937 Copenhagen (CPH), Copenhagen, Denmark
Terminal 3 15:45

Seattle/Tacoma International (SEA), Seattle, Washington, USA 17:45

Price: USD 1190.00+

Honey, I am so glad to see that I am almost near my goal, and our meeting wait for us.

I think I will call you from airport and I will wait for you there so long as you need, I mean if you need any time to arrive in airport. it is not problem to wait there because I know that it is the end of my trip and I have time to improve my condition (some parfume) after long jorney.I want you to see me in good shape! I think everything will be all right.Rather I am sure everything will be all right!.

My Dear, they have told in travel office that I have to show tickets when I will visit embassy after tomorrow before my flight. People from embassy must be sure that I am not going to stay illegally in your country and I have tickets with returning data.it is very strong rule. I have some money but my flight from Irkutsk to St.-Petersburg costed so much(about 500$) because so many kilometrs from there to St.-Petersburg. I didn't guess that tickets costs so much. and I have to book tickets till in less than 2 days, because of my interview.

I have not written date of flight because I do not have all money to the ticket. as soon as I will have all money and I will buy the ticket I shall write to you date of flight. I will buy the ticket on this flight. May be you could borrow some money? I am sure I will be able to return it back in a few weeks after my arriving I will earn some money and at first to return all money to you. I also have not written this date of the flight because I yet have not bought the ticket, but if you will borrow to me money I will fly on this flight, in most nearest day, this flight flies almost each day.

in Agency they have told me that you may send it by Western Union. It is pretty easy to use. The guy from the agency explained to me how their system works. It is instant worldwide money transfer system. All you need is my name and my surname to send me the money. Once you do this, I'll be able to pickup the money in any local Western Unuion office in St.-Petersburg. We need to do it pretty fast, because we have no time till my intervew, if everything will be all right I will be on this flight! I have about 500 US dollars yet and I think I need about 700 US dollars from your side with all travel needs and living here till my flight!

If everything will be all right between us I can stay with you longer than three months, maximum I can stay about 6 months for first time! We should change only the date of my returning flight. Or I can return earlier if something is wrong! Here is more info about Western Union. You find any local Western Union agent, go there and send money to my name. Western Union will ask you for my full name and address in St.-Petersburg where I am staying at. Once you give them all the info they will initiate the transfer. In just less than 10 minutes I will be able to pick the money up at any Western Union agent here in St.-Petersburg.

You will send me transfer info and MTCN (money transfer control number) I will get cash. So I will need your full name and your address + the control number of the transfer. (MTCN)

Kiss you many times, I am tired today, you know it is hard enough to be in foreign city. So many different emotions. Kiss you many times! Natalja! see you soon!

Ah, silly me. Nearly forgot to give you my full name info and my address.

My address here (the flat i am renting)
Country : Russia, City : St.-Petersburg,
Address : Partizanskaya 16-20, zip 121596
Full Name Ryzhikowa Natalja (right writting in English)

I am sorry to send so dry letter but it seems to me I am like any drunker I have lost my mind and my head works so badly, see you tomorrow. I am sorry to make so many problems for you I only hope that you will be not disappoined to meet me.
---
This time she included a Photoshopped passport image.
So, there it is. 4 emails later and she wants my money. I kind of hoped the scammer, err,. my new girlfriend would have drug it out a bit longer. The girl in the pictures isn't pretty enough to swoon over after 4 email.I like the bit about "I only hope that you will be not disappoined to meet me".
Disappointed in her? She didn't even congradulate me in winning One Million Dollars! She hasn't brought up the fact I've offered her a sweet job as a "gym girl". She hasn't said anything about making sexytime porn with the other gym girls.
I get the feeling Natalja isn't really reading my email and I'm felling a little hurt about it.
Lets find out…
-Sat Jun 02, 2007
Oh my dear Natalja,
I have much hangover form last night party. Me and Summer make video I want you to view. I hope you not shy because it is VERY SEXYTIME! I am so glad for you to be coming here because I see you pictures and I want to make a video with you and Summer. Because of my million dollar winning I would like to take you to Fiji. I want vacation and think a week on beach would do me good. i hopeing you like ocean and beach and sunny time. I plan on breaking your will, drugging you, and selling you in the Asian sex trade. I know you will love it and enjoy many coconut flavoured drinks on beach.

It is good you book flight. Let me know date to meet with you at airport. I may not be able to picking you up but my partner can. He very nice guy and very coloured. Can you to believe his name is Huggy Bear? I don't think it name his father to give him. I think it nicking name. but you can't miss him in airport. He wear funny furry clothes and big hat.

I am so looking forward to our meeting. Let me know if anything i can help.

You loving Bubba Joe.
-Sun Jun 03, 2007
Subject: I send you my hot kisses

Hello Bubba!!!
How are you?

Thank for that that you want to help me, I am very grateful to you for your help, I you will be very glad that I at me in the another's country.

I very much worry before trip, but I know that you will help me far from the native land. I hope that can send money as soon as possible, that I could have time to pass interview. I with impatience wait for our meeting with you and yours of the next letter. I am glad that soon I can to look in your eyes
and to see you it is real, I very much wait for this moment. I do not know what number I shall arrive, I have not bought while the ticket. As soon as you will send me of money, I shall buy the ticket.

I send you my hot kisses
Your Natalja
WHAT? No more sexytime pictures? Oh Natalja my love. You break my heart.So, pretty boring reply.
Let's try to spice it up.
-Sun Jun 03, 2007
Subject: Re: I send you my hot kisses

You ask for $700? what if something unexpected happen? I don't want you to be in the trouble.

What if I send you $10,000? Is that enough?

That give you plenty of extra money until you come work for me. Then i let you work off the amount.

I have company with many small rooms. In each room is window which look out to stage. Mans pay to go into room and watch gym girls dancing. The problem is windows get ugly after time.

bubba joe
Ick. Once again my heart breaks thinking of my love Natalja as the acting spooge booth girl.
-Mon Jun 04, 2007
Subject: Recognition

Hello MINE MAN!
You are surprised?
In fact I never named you so, the truth?!
Still never in our letters I have crossed a side of sympathy. Now I precisely know, that I love you Bubba!!! Loved yesterday, I love today, I shall love tomorrow. You know, yesterday I have been heart-broken and firmly convinced that at me was not and there are no chances to see you. Today at me the hope has appeared – as though someone has lit tiny fire at the end of the long and dark tunnel, and it "someone" you, certainly, were.

Did you heard from anyone sometime, that you are a wizard and can work wonders?! If is not present, I speak it to you. You can change my dreams and my hobbies, my life and my sights at it – to change me. And unless exist in the world of a word which could characterize you full?!

Certainly, no. Those people which thought out them, simply were not familiar with you. But not about it now – I write to tell to you one word: "Thanks".

Thanks for that person which I began, due to you; thanks for beautiful and sensual letters which now do not leave my head; thanks for those things on which you have opened to me eyes – in a word, thanks THAT YOU are!

I love you and I wait for a meeting with you!
Your Natalja
Ba-ha-ha! Geez. Throw $10k and a woman and she gets all blubbery on you.Seriously though, what the hell is she going on about?
I'm almost bored with this. I did a search on the address to WestU the funds to. I came up with all kinds of information including the series of photos from my true love (plus a few others). I think there are 12 in all.
Still, I've never received a direct reply about anything I've said. I'm almost wondering if there is software auto-responding. Let's find out..
-Tue Jun 04, 2007
Subject: Re: tablesetting

Sonjia,
I loved you pictures of you half naked on table covered in pie.

bubba joe

> Bubba

> for you my sweet
> sonjia
Oppps. Did I send that to the wrong Russian girl?? I hope Natalja isn't the jealous type.
UPDATE – July 12, 2010: Look what just landed in my inbox.
Subject: Hey man!
I am interested and I want to talk with you.
But it is not so convenient to me to write to you on this site.
Please write to me on pryira@gmail.com
and I necessarily shall answer you and I shall send my pictures.

Please reply only to my personal e-mail: pryira@gmail.com

I shall wait your letter soon. look forward to hear from you soon,
have a wonderful day !!!
Irina
The email included this picture.
I can't believe the love of my life, my soul mate, my everything, changed her name and didn't tell me.
That's it bitch. We're OVER!